Metropolitan Veterinary Center
Looking for similar results?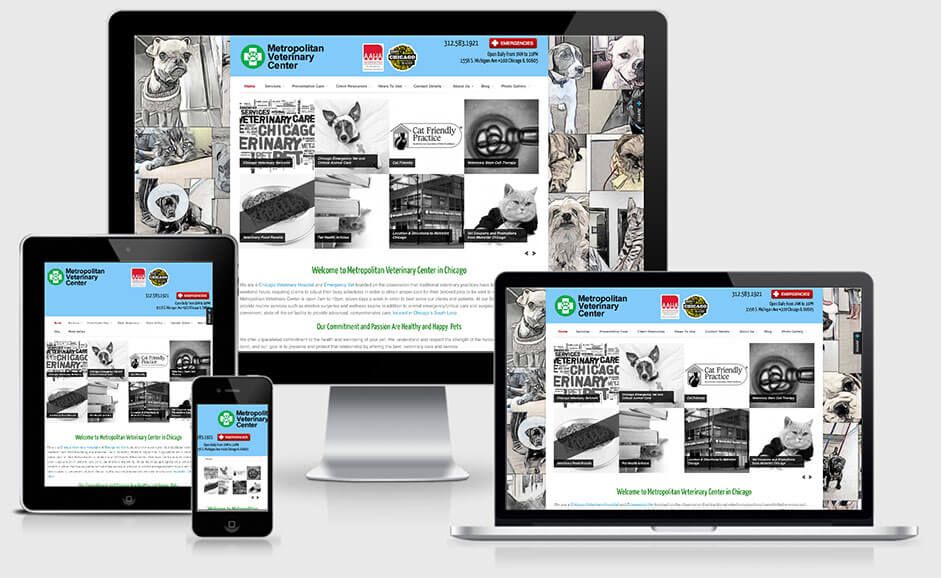 Located in the heart of Chicago, MetroVet was recently awarded "The Best of Chicago" by the Chicago Reader. Well recognized and universally respected by both peers and competitors within their industry, MVC continues to solidify their position as the go-to veterinary specialists in the region.
Lead generation and education video created by WiZaRD for the client
No image has been set yet, edit the module to set one.
No image has been set yet, edit the module to set one.
Challenges
1.) Taking an already very well established, high ranking, and highly trafficked website to the next level
2.) Create consistent marketing efforts and social connection to their clients
3.) Beating not only their competitors, but also a powerhouse past client of The WiZaRD Company
Solutions
Industry standard based CMS, coupled with best practices in both on-site optimization and digital marketing. We served as the turn-key marketing department for MVC, allowing them to maintain their focus on what they do best. We also spent a significant amount of time training and assisting them with both their value proposition to the market and the messaging and communications to their constituents.
Results
Doubling of traffic over a 12 month period
Increased time on page
Decreased bounce rate